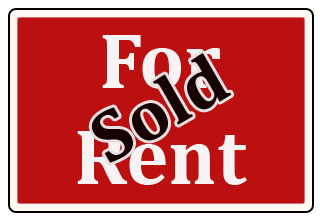 Now that the real estate market has slowed, lease to buy options are now being accepted by some sellers. If you are having problems obtaining a loan due to poor credit and the tightening of the lending guidelines, a lease option maybe the answer to your problems.
A lease to buy option allows you the buyer to stay in a property while you sort out your finances and at a later date buy the property for a predetermined amount. For example, you agree with the seller to rent a property for $1200 per month for a year, after which you have the option to purchase the property for $190,000.
While this sounds good there are some potential problems that you should be aware of. First, you will need to come up with two deposits, a Lease Option deposit, and a renter's security deposit. The Lease Option deposit is similar to an earnest money deposit, and is used show the seller that you are serious. The deposit is kept in a real estate brokerage account until such time that the due diligence period expires or you cancel the lease option contract, whichever comes first. If you cancel the lease option then the deposit is returned to you, if the due diligence period expires then the seller gets to keep to the money.
The other potential problem is finding a seller who is prepared to accept a lease option. While a slow market means you are more likely to find a seller offering a lease to buy option, they are still hard to come by. You have to find someone who does not need to sell their home in order to buy another one, and someone who is prepared to wait for a sale that may or may not occur.
You can read our Lease to Buy article to find out more information.